77038, TX Owner-Financed & Rent-to-Own Homes (No Credit)
Posted by Christelle Anne Boquiron on Monday, July 26, 2021 at 12:47 PM
By Christelle Anne Boquiron / July 26, 2021
Comment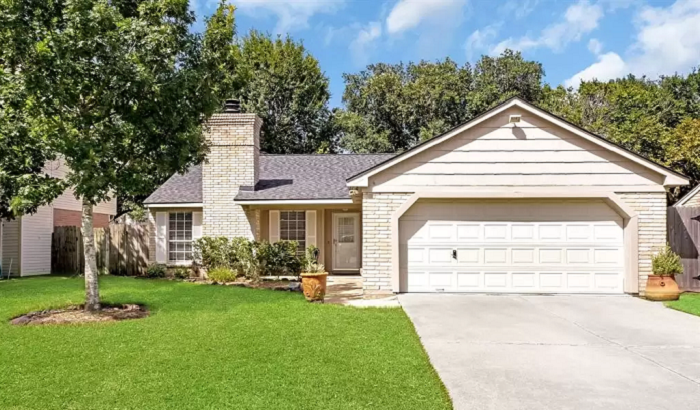 The 77038-zip code area features many master-planned communities such as Fallbrook, Forestwood, Westpoint Estates, and Willows Springs, it also has its own business center, the Stuebner Center. Downtown Houston is also only 25 minutes away via I-45. On average, 40-50 properties are on the market for sale most weeks. The median listing home price is $207,000, which makes it appealing to families with modest incomes.
A conventional home mortgage is still the most common way to become a homeowner in 77038; however, not everyone can meet the stringent underwriting norms. Self-employed individuals, for instance, find it hard to get approved because of their inconsistent monthly income. A third-party owner financing option is a viable alternative. It provides prospective homeowners with terms similar to a convention without credit and income inquiries.
This guide will provide free access to all the single-family homes listings in 77038. You will also learn how to buy any of these homes through owner financing.
Why Buy Owner-Financed Homes in 77037?
Here are a few more reasons why you should consider buying a home in 77037:
The zip code area is home to prominent neighborhoods including Westpoint Estates, Willow Springs, Forestwood, and Fallbrook.
The average value of residential properties sits at $207,000 and as such, there are 44 homes available for sale most weeks.
77038 is home to the Stuebner Center Business district and is 25 minutes away from downtown Houston.
The zip code area features open green spaces including Doss Park, Stuebner Airline Park, Westview Landing Playground, and the Fallbrook RV Resort.
Families raising kids have easy access to quality education as the area is zoned to top-ranked schools including Gray Elementary School, Carter Academy, Sammons Elementary School, Shotwell Middle School, Stovall Middle School, and Harmony School of Advancement.
Purchasing No-Credit-Check Homes in 77038
A third-party owner financing program can help you buy the home of your choice by eliminating the need for credit or income inquiries. You only need to make a reasonably large down payment. The program allows you to buy any home of your choice listed for sale in 77038. You can also amortize the debt over a 30-year period and refinance with a conventional lender anytime without worrying about pre-payment penalties.
If you're interested in learning more, set an appointment with us today.