5 reasons your mortgage application can be denied in Houston TX
Posted by Alexander Burlat on Friday, January 18, 2019 at 8:46 AM
By Alexander Burlat / January 18, 2019
Comment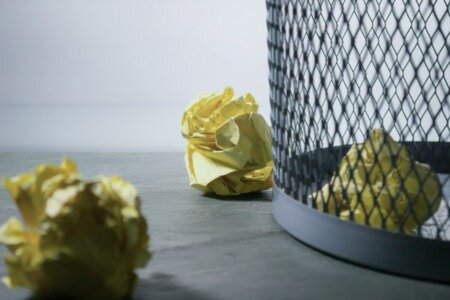 An increasing number of home buyers in Houston are struggling to get on the property ladder because traditional lenders are tightening underwriting norms and rejecting their home loan applications.
If you are in the market looking for a home or planning to buy one, it makes sense to find out ahead of time if you will be able to get approved for a mortgage. You will be surprised to know that your mortgage application can be turned down even if you have a stellar credit score.
Your credit is not the only qualification criteria that lenders take into consideration when deciding whether to finance your home purchase or not. You should be aware of a few other factors which also come into play when creditors evaluate your creditworthiness.
Here at Shop Owner Finance, we help people buy homes with owner financing in Houston and other Texas cities. Before you read further, explore the listings below, find your dream and let us know. We will get in touch with you and help you buy that home irrespective of our credit situation:
Since owner financing terms are negotiable and comparatively flexible, most of our clients are those who have been turned down by traditional lenders. They tell us some surprising reasons for their mortgage application being denied:
Insufficient credit history
Have you never taken out a loan? If the answer to this question is yes, you will struggle to get approved for a mortgage. The culprit is an insufficient credit history.
Check out our article why the lack of credit history can be an issue when you apply for a mortgage.
In some instances, making a lot of loan enquires can also damage your creditworthiness. For example, if you have a history of applying for multiple loans (credit card and auto loan) in a short period of time, it can have an impact on your credit.
According to Experian – one of the three major credit bureaus in the U.S., loan enquiries indicate you may have acquired new debt that does not yet appear on your report.
Additionally, multiple applications within a short period of time may be a sign that you are having financial difficulties and are seeking credit to stay afloat, or to live beyond your means.
Synthetic ID theft
Synthetic ID theft has become a major challenge in the U.S.
Hackers steal data of people such as a Social Security number, name, address, and date of birth and create fictitious identities. These identities are put up for sale in the Dark Web and misused in many ways.
An identity theft can cause an individual's credit to drop massively. This can make it difficult for lenders to verify the victim's identity when they process his or her loan application.
Some credit bureaus such as Experian even offer 'synthetic identify theft protection' plans.
Foreign nationality
If you are a foreign national and don't have any significant credit history in the U.S., it will be very difficult for you to get approved for a mortgage. We have seen home loans being denied to people who have been living in the U.S. for many years.
Foreign national can explore alternative options such as owner financing. It can help them build credit in the U.S.
Self-employment and non-verifiable income
Self-employment is yet another major reason for mortgage denial. Self-employed professionals don't make a fixed income, making it difficult for lenders to calculate their loan-to-income (LTV) ratio.
Check out our article on how self-employment can be a hurdle in getting approved for a mortgage.
Last-minute surprises
Let's say you got pre-approved for a mortgage. You are confident that the bank will finance your home purchase. But you will be surprised to know that your mortgage application can be denied even after pre-approval.
If you have opened up a new line of credit (for example bought a new car or applied for a credit card) after getting pre-approved, it will cause your credit score to drop. Switching jobs will also have the same impact on your creditworthiness.
There are many other reasons for mortgage applications being denied at the last moment. It comes as a big shock at a time when you believe the closing is just round the corner.
Your best alternative: Owner Financing
If your mortgage application has been denied due to any of the above-mentioned reasons, you can still buy a home. Owner financing is one of the most popular options for people struggling to get approved for a home loan.
We help credit-challenged individuals and families buy any home they want in Houston and other Texas cities with owner financing. Check out our article - how owner financing works. Interested in learning about how our real estate brokerage service, follow this link or get in touch with us today.