5 Amazing Neighborhoods to Live in Spring, TX: Discover Your Perfect Community
Posted by Christelle Anne Boquiron on Wednesday, August 16, 2023 at 10:00 AM
By Christelle Anne Boquiron / August 16, 2023
Comment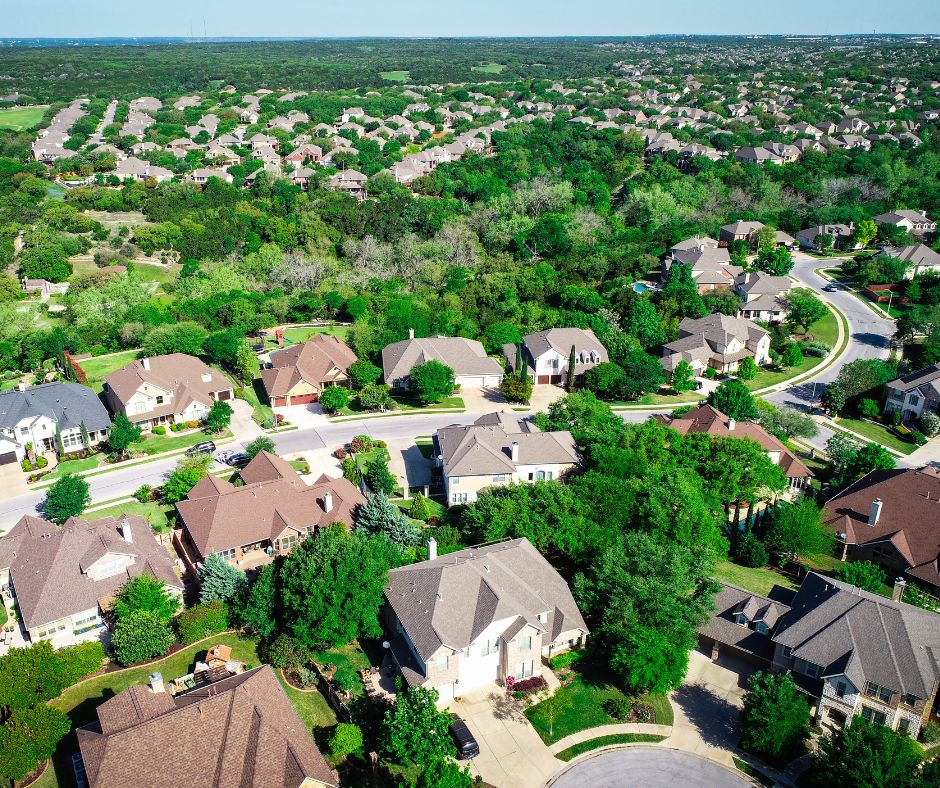 Are you looking to relocate to a vibrant community in Texas? With its blend of rich history, diverse culture, and modern amenities, Spring, Texas, might be your ideal destination. And guess what? We've got the inside scoop on the top neighborhoods to live in Spring, TX. Ready to discover your perfect community?
The Top Neighborhoods to Live in Spring, TX: Discover Your Perfect Community
Nestled in the heart of Harris County, Spring has been a choice destination for families, retirees, and young professionals. What makes it so special? Let's dive in!
Old Town Spring
History and Charm

Old Town Spring feels like you've stepped back in time. The historical architecture, antique shops, and a community-focused atmosphere give it a unique vibe.
Events and Festivities

Every year, Old Town Spring hosts events like the famous Crawfish Festival. It's not just about the food; it's a celebration of culture, music, and community spirit.
Gleannloch Farms
Amenities Galore

Gleannloch Farms boasts top-notch amenities. From a championship golf course to equestrian facilities, there's something for every lifestyle.
Educational Institutions

Top-rated schools like Frank Elementary make this neighborhood a favorite among families. The emphasis on quality education is palpable in this community.
Harmony
Modern Living

Harmony offers a blend of modern homes and green spaces. The community's dedication to sustainability and innovative design is evident.
Connectivity

Located close to the Grand Parkway, commuting is a breeze from Harmony. Whether you're headed to downtown Houston or The Woodlands, you're strategically placed.
WindRose
Natural Beauty

Lush green parks, scenic lakes, and walking trails make WindRose a nature lover's paradise.
Safety First

The community's emphasis on safety and security ensures peace of mind for its residents.
Creekside Park
Retail and Dining

Shop, dine, and indulge at the Creekside Park Village Green. It's a hub for retail, gourmet dining, and entertainment.
Green Initiatives

The commitment to preserving green spaces and promoting sustainability sets Creekside Park apart.
FAQs
What is the cost of living in Spring, TX?

While the cost can vary depending on the neighborhood, Spring, TX, generally offers a balanced cost of living, making it affordable for most families and individuals.
How is the job market in Spring, TX?

Spring has seen steady growth in job opportunities, especially in sectors like healthcare, education, and IT.
Is Spring, TX safe for families?

Absolutely! Many neighborhoods prioritize safety and have active community watch programs.
Are there good schools in Spring, TX?

Yes, Spring is home to several top-rated schools, both public and private, catering to all educational needs.
How is the weather in Spring, TX?

Spring enjoys a moderate climate, with mild winters and warm summers, making outdoor activities enjoyable year-round.
Are there recreational activities in Spring, TX?

From parks to golf courses and community events, there's always something happening in Spring, TX.
Conclusion
Spring, TX, is more than just a place to live; it's a community where you can grow, thrive, and create lasting memories. Whether you're a history buff, a nature enthusiast, or someone looking for a modern lifestyle, the top neighborhoods to live in Spring, TX have got you covered. Ready to discover your perfect community? Spring awaits!