4 challenges first-time home buyers in Houston can overcome with owner financing
Posted by Alexander Burlat on Thursday, January 17, 2019 at 5:14 PM
By Alexander Burlat / January 17, 2019
Comment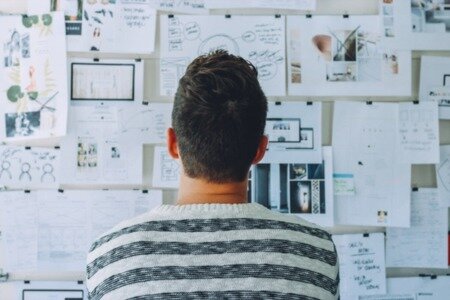 The majority of first time home buyers in Houston TX are millennials. Many of them are self-employed professionals, entrepreneurs and freelancers. They don't want to get stuck in the nine-to-five corporate grind. While the internet has opened up a whole new world of opportunities for them, this 'Be-Your-Own-Boss' lifestyle becomes a hurdle when they want to settle down in life and become a homeowner.
We have worked with many first-time home buyers in Houston TX and experienced their struggles up close. Let's discuss what these struggles are and how to overcome them:
No or low credit score
Many first-time home buyers have never taken out a loan and as a result, they don't have any credit history. Lenders turn down their home loan applications due to an 'insufficient credit history'.
Read our article – how to buy a home if you have no credit history – to know how credit history plays an important role in determining your creditworthiness.
If you have no credit history, owner financing is one of the best financing options for you. We have helped many people with no credit history to buy homes in Houston and other Texas cities.
Unstable and non-verifiable income
Many first time home buyers are self-employed professionals and freelancers who don't make a stable monthly income.
Traditional lenders require borrowers to have a stable income so that they can calculate LTI (loan-to-income) ratio. It is for this reason that salaried people find it easier to get approved for a mortgage.
Owner financing is a great option in this scenario as well. There is no time-on-job requirement. To know how owner financing works in Houston TX, read this article.
Down payment
While you can buy with a down payment of 4 percent or less, you should ideally be able to put at least 20 percent of the purchase price down in order to get the best terms and interest rate.
You will pay private mortgage insurance (PMI) on top of your monthly installments if your down payment is less than 20 percent.
Here at Shop Owner Finance, we recommend that your down payment should be between 15 percent and 20 percent.
Read our articles – Down payment required for owner financing in Houston TX and How to save and arrange down payment for buying a home in Houston for more information on this subject. These tips will help you save and arrange a large down payment.
Lack of planning
A home is going to be one of the largest financial investments of your life, so you need to be very careful and avoid some common mistakes that first-time home buyers tend to commit.
First of all, you should determine your budget. You should be able to afford your monthly installments. Take into account your current income, savings and liabilities to decide your budget.
You should focus more on 'must-have' features. Most luxury items and features are very expensive and can potentially strain you financially in the long run. You might have always dreamt of buying a home with a pool, but this item will increase the cost of the property by thousands of dollars. On top of that, you'll need to spend a lot of money on its regular maintenance and upkeep.
You should also get yourself familiar with various legal and financial obligations so that you can navigate through the complex home buying process.
Here at Shop Owner Finance, our clients are assigned a dedicated real estate agent who takes care of all the formalities associated with buying a home, at no additional cost to them.
Interested in learning how you can buy any home in Houston TX with owner financing, click here. Check out testimonials here.