3 Mortgage Programs for Self-Employed Homebuyers in Houston
Posted by Alexander Burlat on Thursday, October 21, 2021 at 11:56 AM
By Alexander Burlat / October 21, 2021
Comment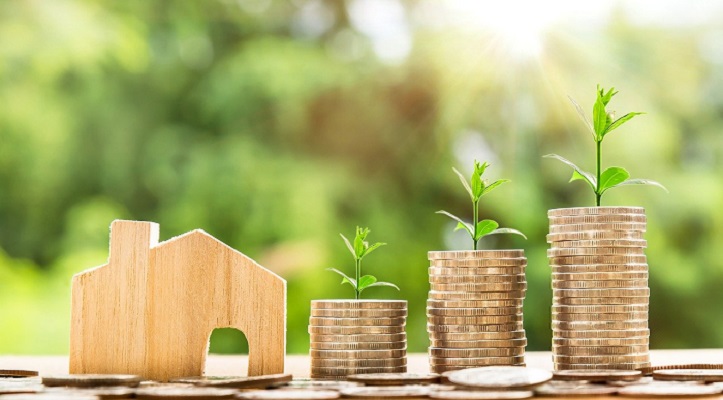 The modern workforce has seen a dramatic shift to the more flexible canals of self-employment, entrepreneurship, and freelancing. Income is good, working conditions are variable (leaning towards better than corporate setups), and income is flexible, but that last perk maybe a bit of a complication if you decide to buy a home. Most banks and financial institutions are reluctant, to say the least, to work with such homebuyers, even FHA-backed loans are quite a challenge with many of the problems stemming from the fact that self-employed clients do not have a stable means to document their revenue streams.
As a real estate training agency, we've helped many self-employed professionals learn about a unique third-party owner financing program. The unique feature of this financing method is that it enables you to buy any single-family home of your choice listed on the market for sale with no credit check or income verification. It works exactly like a convention mortgage in terms of fixed interest rate, no balloon payments, and freedom to refinance with no pre-payment penalties. Below is the MLS search form to help you start your search for a home in the open market just like a pre-approved buyer:
With the rise of the gig economy, lending firms have come to adapt to homebuyers with hard-to-document finances. Owner-financing for instance offers a flexible arrangement for homebuyers as it offers the freedom to choose any home in a loanable condition. This guide will help you learn more about this financing arrangement along with other viable options you may want to explore that don't involve paperwork required by conventional loans.
Mortgage Programs for Self-Employed Homebuyers
Banks and other conventional lenders find it difficult to work with self-employed borrowers because (a), they lack fixed and verifiable income and (b), not all self-employed individuals have reputable credit scores. Fret not, though, for we have rounded up several options to help you realize your dream of homeownership through these self-employed mortgage options:
Third-party Owner Financing
Owner-financing has the seller extending financing to the homebuyer. It's a tad different from conventional lending arrangements since the selling party doesn't have to factor in credit scores and monthly income. Like a bank-approved homebuyer, you're entitled to choose any home based on your budget, interest, and needs but you're not required to turn in your credit history or monthly revenue statement. It offers a 30-year amortization period while allowing you to refinance with a conventional lender without the pre-payment penalties. This arrangement also gives you the liberty to customize the purchase agreement to make it more convenient for both the buyer and the seller.
Stated Income Mortgages
Originally, this type of loan is what caused the financial crash of 2008. In its purest form, the US federal reserve defines Stated Income Mortgages as s a loan where the income that is put on a home loan application is not verified at all by the banks. The banks simply take your word for it. Legislations have already been drafted and passed to prevent history from repeating itself. Today, mortgages of this type require documents such as annual earnings (usually over the last 24 months) along with a documented list of their assets and debts. It mostly is viable for small business owners and in lieu of payslips and W-2 Tax forms, aspiring homebuyers can submit tax returns, credit reports, profit and loss statements, or bank statements.
FHA Loans
Federal Housing Association loans is a mortgage insured by the FHA and granted by an FHA-approved lender. They're designed for low- to moderate-income borrowers originally but the Federal Housing Authority's website reports that they are now a viable alternative for the self-employed. They're popular among first-time homebuyers because of the lower minimum down payment and lower credit scores it requires than their conventional home loan counterparts. Apart from the basic requirements, self-employed borrowers need a few more to qualify:
2-year self-employment tenure
Fully documented income and 2 years' worth of tax returns
A credit score of at least 500
A 3.5% minimum down payment (based on the value of the property being purchased)
No-bankruptcy statements for the last 2 years
As you already know with third-party owner financing, you can buy any single-family home of your choice. Below are some of the home listings in Houston that you might find interesting enough to browse. Get in touch with us if you want to buy a home with the help of a licensed Realtor.
Disclaimer: Shop Owner Finance/ TL Global is not a lender. We are a real estate training agency. The Content is for informational purposes only, you should not construe any such information or other material as legal, tax, investment, financial, or other advice.