3 key differences between traditional mortgage and owner financing
Posted by Alexander Burlat on Wednesday, January 16, 2019 at 8:16 AM
By Alexander Burlat / January 16, 2019
Comment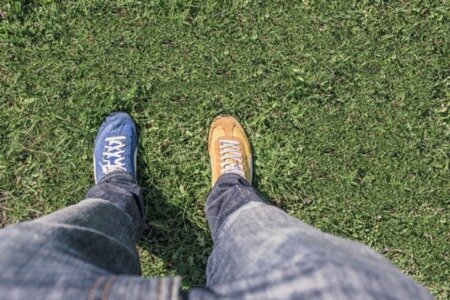 A mortgage from a conventional lender is one of the best options for buying a home in Houston TX or anywhere else for that matter, but it doesn't mean you should give up your homeownership dream if you can't get approved for one. Many people who can't qualify for a conventional mortgage buy with owner financing, an equally good option for credit-challenged home buyers.
Many prospective home buyers ask us how owner financing is different from a traditional mortgage. While the majority of the terms and the documents that you sign are more or less similar, there are some key differences between these two types of financing options.
In this article, we will discuss what these differences are so that you can determine if owner financing is the best financing option in your situation:
Credit check requirement
Your credit score is one of the key factors that conventional lenders take into consideration when they evaluate your creditworthiness. We wrote an article about credit scored required for buying a home. Read this to know what credit score you need to get the best terms and interest rate from a traditional lender.
On the other hand, you don't necessarily need to have a good credit score when buying with owner financing. In fact, first time home buyers who have no credit history can buy with seller financing in Houston without any hassles.
Lender
Another major difference is that in an owner financing arrangement, you borrow from the seller while a bank finances your home purchase when you take out a mortgage. Our article on how owner financing works in Houston TX explains this in more detail. In a nutshell, you make monthly payments to the seller rather than a bank in an owner financing arrangement.
Terms
Financing terms in an owner financing arrangement are negotiable, while they are not when you are taking out a conventional mortgage. You have to follow non-negotiable rules and meet specific legal and financial obligations when you borrow from a conventional lender. Owner financing terms are, however, flexible.
Read this article to know more about important owner financing terms you should know about. Your negotiation with the seller dictates your repayment plan and other obligations with regard to balloon payment, refinancing, consequences of default and pre-payment penalties.
So these are some of the key differences between owner financing and a traditional mortgage. Owner financing is one of the best options if you are struggling with credit or can't get approved for a mortgage due to self-employment and foreign nationality. Many of our clients bought homes with owner financing even when they had bankruptcy, foreclosure and short sale showing up on their credit report.
If you are interested in learning more about our real estate services and how we can help you buy a home no matter what your credit score is, click here. Read testimonials here. If you want to know the answers to questions that we are frequently asked, click here.