3 Best Houston Neighborhoods Near Water
Posted by Patricio Ponton on Monday, December 13, 2021 at 6:57 AM
By Patricio Ponton / December 13, 2021
Comment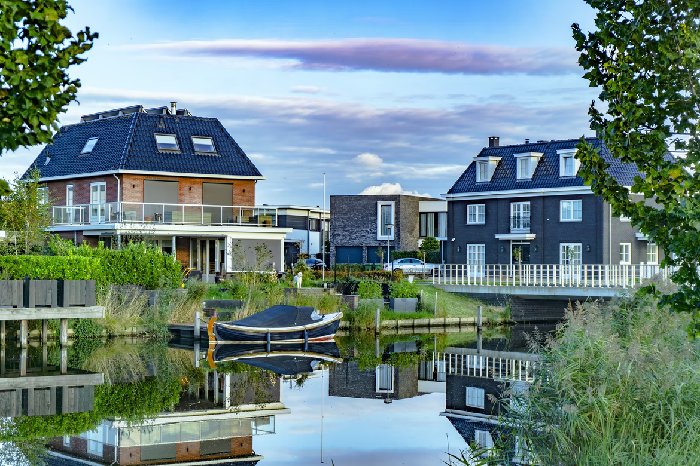 With a bustling metropolis balanced by a slew of parks and nature trails, there's a bit of everything for everyone in Houston. It's one of the reasons behind the city's growing number of residents. But one thing that Houston has that tends to get overlooked is that the city is also home to several communities with waterfronts. Such places are quite few and far between in the Bayou City, and this guide will take you to the best Houston Neighborhoods that offer beautiful waterfronts.
If you're in the market for a new home and considering Houston as one of your options, our real estate training program helps aspiring homebuyers learn about owner financing and how to leverage it to get the home of your choice anywhere in the city. Third-party owner financing is open to everyone including self-employed homebuyers, credit-challenged borrowers, even foreign nationals. The program offers perks like a bank-approved borrower including a 30-year amortization with fixed monthly payments and reasonable interest rates. Monthly payments are also reported to major credit bureaus to help you rebuild credit to qualify for a conventional mortgage over time. Explore the Houston housing market by filling out the MLS form below and let us know if you find a home in your budget and desired location. We will get you on your home buying journey in no time.
Houston Neighborhoods Near Waterfronts
Here is the list of top neighborhoods that feature waterfront properties:
La Porte
When you think about Houston's most iconic sights, rarely will you think about magnificent sunsets near waterfronts. La Porte offers a unique scenic view rarely found in the city, an amazing view of sunrises and sunsets in Galveston Bay. It's half an hour away from downtown Houston but locals need to go that far with a host of activities to do here.
Apart from affordable homes ($195,000 median home listing price), La Porte offers quite a number of activities in the water including a pirate-themed water park as well as a unique golfing experience at the Bay Forest and the famous Battle Ship Texas where the state historically won its independence.
Shenandoah
A not-so-hidden gem just right outside The Woodlands, Shenandoah makes up for its small size by being easily accessible and quick to get around. The fantastic location along with a welcoming vibe makes it a definite stop for both business and leisure tourists. The diverse selection of retail and dining destinations along with affordable home options ($500,000 or lower) make it a favorite for many families to move into.
While it's not near any coast, there's a lot to this picturesque town beyond its old-school charm as locals get to enjoy a host of activities that range from shopping, dining, and a guided tour of the Shenandoah River.
Kemah
This quiet little town on the eastern part of Houston is considered the city's "Gateway to the Bay" because of its location in between Clear Creek and Galveston Bay. Homes here usually cost around $400,000 but they can be as affordable as $180,000. It's a little over half an hour away from downtown Houston but there's no reason to fret as this coastal town offers no shortage of things to do for locals and tourists of all ages.
Being next-door neighbors with Galveston Bay offers a lot of perks for water-loving locals including dining, fishing, boating, shopping for seaside collectibles, and other unique experiences. It's also the largest boating recreation district in the country.
Finding a welcoming neighborhood in Houston can be quite a challenge as homebuyers also need to factor in budget and location among other considerations. If you're on the market for a new home in Houston, you can narrow down your search for the perfect home with these available properties.
Disclaimer: Shop Owner Finance/ TL Global is not a lender. We are a real estate training agency. The Content is for informational purposes only, you should not construe any such information or other material as legal, tax, investment, financial, or other advice.