Winnie, TX owner-financed & rent-to-own homes (no credit)
Posted by Rosa Diaz on Wednesday, July 7, 2021 at 10:32 PM
By Rosa Diaz / July 7, 2021
Comment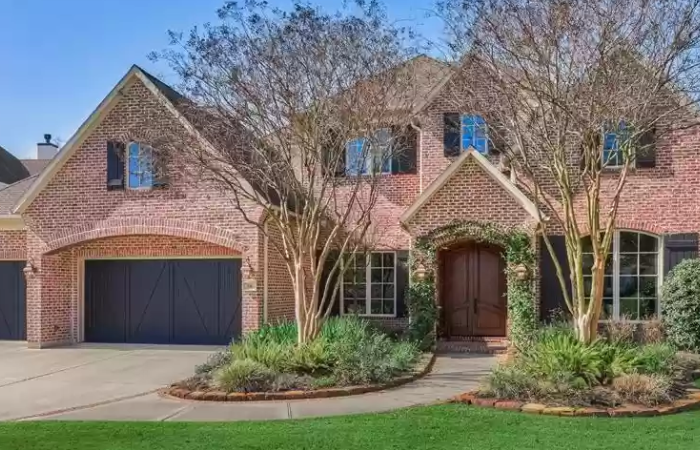 Winnie is located on I-10, just a short drive from Port Bolivar, and a stone's throw away from Stowell, Wallisville, and Mont Belvieu. Many people refer to it as "The Beach Exit", the upper Texas coast's coastal wind meets the coastal grassland, which is home to a diverse range of animals and where the marsh joins the rich ranch and farmland passed down through the centuries. Winnie is a real Texas town, steeped in family tradition, with many festivals yearly, family-owned restaurants— and Larry's Trade Days, a Texas-sized market that has. It's only a short drive from the Bolivar Peninsula to Winnie, which is located just north of High Island.
A bad credit situation might be a roadblock in your home-buying goals, so we can help you learn about a unique owner financing program in Winnie. The third-party seller financing can help you buy your dream home regardless of your credit situation and offers several advantages compared to other alternative financing options such as rent-to-own in Winnie.
In this guide, you will have free access to all the homes listed for sale in Winnie. You will also learn how you can buy any of these homes with owner financing.
Why Buy an Owner-Financed Home in Winnie, TX?
The following Winnie real estate market overview will help you decide if the city is the right home buying destination for you and your family:
The average price of homes in Winnie is around $270K and you can even find a 3 bedroom home listed for as low as $190K. These listings usually sell after 100 days.
The Texas Rice Festival is held in Winnie, Texas every fall, while the Marsh Fest is held the first weekend of March every year. Between the Texas coast and Winnie, the National Wildlife Refuge and Boy Scout Woods is a fantastic day trip from Bolivar Peninsula. This region, which is between Winnie and High Island in southeast Texas, is known for some of the greatest duck hunting in the state.
Larry's Old Time Trade Days is regarded as South East Texas's largest flea market. Approximately 500 merchants set up shop here to sell a range of goods. It provides them with water and power. The merchants have access to two heated and air-conditioned restrooms.
Rollins Vine 2 Wine is a family-owned winery in Winnie. The owners' passion for wine and excellent company led to the creation of this establishment. Vine 2 Wine Vineyard & Winery was established to provide outstanding wine and an unforgettable setting in which to relax and enjoy a southeast Texas sunset while sipping a fine bottle of wine. Each location they went throughout the world had excellent wine, so they wanted to bring the best to Winnie.
For more entertainment, Nutty Jerry's Entertainment Complex is an Indoor-outdoor arena hosting live musical acts, rodeos & special events.
Winnie is served by the East Chambers Independent School District, which has some of the top schools in the area. Chambers County Library System's Juanita Hargraves Memorial Branch Library is located in Winnie.
Most Popular Winnie Neighborhoods for Owner-Financed Homes
North Lake
Taking its name from the nearby freshwater reservoir, Winnie's North Lake offers quiet suburban residences with beautiful waterfront views and tree-lined streets. The immaculate vibe of the neighborhood's surroundings provides a laid-back pace that's perfect to come home to after a day of hustle and bustle.
Spindletop Manor
Conventional home designs surrounded by sprawling greens and trees form a rural vibe that Winnie locals have come to know and love. The laid-back countryside lifestyle occasionally takes a refreshing spin because of its proximity to shops, sights, and attractions in Houston's famed Bay Area.
McBride
This intimate town of cozy homes in sprawling greens simply shows that old-town living in modern Houston is not limited to subdivisions and gated communities. The raw, natural abundance of trees offers plenty of recreational activities for locals to enjoy. The accessibility of the Bay Area and downtown Winnie also offers broader choices for surf and turf fun.
Best Places to Buy a Home Near Winnie
How to buy no credit home in Winnie with owner financing
Owner-financed houses in Winnie are available regardless of your credit situation. Instead of searching for rent-to-own houses, this option can assist you in obtaining any home of your choice in Winnie.