Pinehurst, TX owner-financed & rent-to-own homes (no credit)
Posted by Rosa Diaz on Tuesday, July 6, 2021 at 11:51 AM
By Rosa Diaz / July 6, 2021
Comment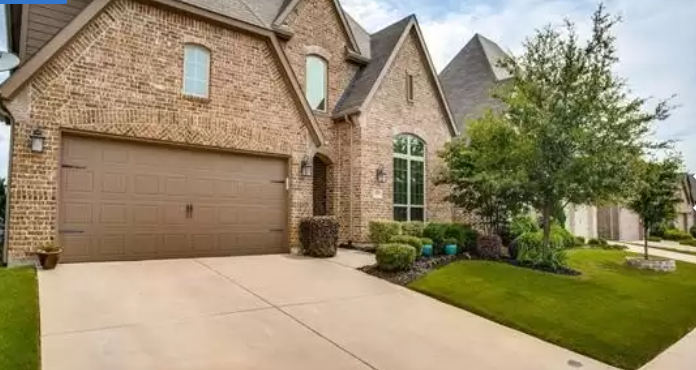 Pinehurst is a peaceful, calm community with great full-service amenities for its residents. Pinehurst's welcoming citizens gladly and proudly welcome tourists and newcomers alike to Montgomery County. This place is a peaceful, calm community close to Magnolia, Tomball, and Sterling Ridge. Mr. Edgar Brown, Jr., who owned Pinehurst Ranch on the west side of the planned city and the numerous huge pine trees that grew in this region, offered support for the incorporation and establishment of the city, and the name Pinehurst was chosen as the city's title.
Owner financing allows you to buy a property in Pinehurst with no credit or income verification, whether you're self-employed or a foreign national. An investor purchases the house of your choice on your behalf in this third-party seller financing arrangement. On closing, you become the owner of the property and have 30 years to pay off the mortgage. There are no penalties for making early payments.
In this guide, you will have free access to all the homes listed for sale in Pinehurst. You will also learn how you can buy any of these homes with owner financing.
Why Buy an Owner-Financed Home in Pinehurst, TX?
The following Pinehurstreal estate market overview will help you decide if the city is the right home buying destination for you and your family:
The median listing price in Pinehurst hovers around $400K; however, you will find a listing for as low as $230K.
Pacodu Exotics is a fully licensed and insured animal education and outreach company near Pinehurst. At Pacodu Exotics, they have captive-bred, hand-reared exotic animals that are sure to bring a unique and exciting attraction to any event.
Riva Row Boat House is a lovely facility in just a short drive away that's ideal for a family excursion, a date, or a game of group games. It's a fantastic opportunity to explore The Woodlands Waterway from a kayak, and it's only a short walk from Market Street and The Cynthia Woods Mitchell Pavilion.
The Chappell Hill Historical Society Museum takes you on a journey through the history of Chappell Hill. The museum is housed in a large red brick structure that was erected in 1926 as the Chappell Hill Public School on the site of the Chappell Hill Female Institution, Texas' first female college founded in 1852.
Spring Creek Park, located on the northwest side of Tomball, is 114 acres of tranquility hidden along the banks of Spring Creek. The park's well-equipped playground and covered basketball pavilion, which is illuminated at night, serve visitors interested in skateboarding, the park's well-equipped playground, and the park's well-equipped playground. Two lighted tennis courts, a softball field, barbeque pavilions, picnic facilities, and a sand volleyball court are all available at Spring Creek. There are also hiking paths and fishing opportunities.
Most Popular Pinehurst Neighborhoods for Owner-Financed Homes
Woodtrace
Up in the northwestern end of Houston is a growing community where modern suburbia intersects with Pinehurst's rural vibe. Woodtrace residents get to embrace the lush wooded surroundings while still enjoying the conveniences of larger neighboring towns such as Spring and Willowbrook.
Oak Hill Acres
Nothing beats the relaxing look and feel of lush greenery and it's one of the few reasons why Oak Hill Acres remains one of the more preferred neighborhoods in the greater Pinehurst Area. Apart from the affordable properties and the countryside setting, Oak Hill Acres' dense rural vibe of the area creates a relaxing space even city dwellers would appreciate.
Kipling Oaks
The cozy atmosphere surrounding Kippling Oaks creates a strong sense of community among residents and locals. The ever-active homeowners' association also exerts conscious efforts to preserve the natural beauty of the surroundings here through small features such as their famous "Yard of the Month".
Woodlake
Traditional home designs and layouts surrounded by wild greens and towering trees create share Pinehurst's distinct rural atmosphere all over Woodlake. Texas State Highway 249 (Tomball Parkway) gives near-direct access to the most prominent attractions in the neighboring city of Tomball and the rest of Houston.
Cripple Creek Farms
Newly-constructed homes mostly inspired by barns or cottages provide a modern touch to Cripple Creek Farm's rural atmosphere. Most of the homes in the area sit on spacious lots with sprawling greens. The $247,000 median listing home price makes it one of the more coveted neighborhoods in southern Pinehurst.
Other Areas to Buy Owner-Financed Homes in Pinehurst
| | | |
| --- | --- | --- |
| Old Mill Lake | Black Jack Acres | Autumn Woods |
| Cripple Creek Farms West | Pinehurst Village | Mill Creek Forest |
| Moore John | Village Of Decker Oaks | Lazywood |
| Sentinel Oaks | Decker Oaks Estates | Leisure Wood |
| Patridge | North Briar Wood | Foxwood |
Best Places to Buy a Home Near Pinehurst
How to buy no credit home in Pinehurst with owner financing
Homebuyers seeking a no-credit-check home can choose from a variety of alternative financing alternatives. Rent-to-own and owner-to-owner financing in Pinehurst are just two of them.
Compared to these options, third-party owner-financing offers better advantages. There are no credit requirements to buy any single-family house listed for sale in Pinehurst.